Calgary Flames Need To Have Jim Rutherford on Speed Dial
The Calgary Flames are looking to upgrade their roster this offseason. They need to look into the Pittsburgh Penguins to find help.
The Calgary Flames have not made many roster moves yet this offseason, but the NHL has been pretty busy considering the Stanley Cup hasn't even been handed out yet. In a normal season, which this obviously isn't, the transaction page is pretty quiet until after the NHL Playoffs are complete and then things get frantic.
Things are not exactly frantic just yet, but they are definitely busier than usual during the postseason. The busiest team of all has been the Pittsburgh Penguins and they have, uhhh, not been making the best trades.
The Penguins and Toronto Maple Leafs kicked off the early trade season by agreeing to a trade on August 25 involving Kasperi Kapanen. Had I heard that Kapanen were traded to the Calgary Flames, I would have thought it cost a second round pick. Maybe a mediocre prospect thrown in there as well to balance out the contracts.
What did Pens general manager Jim Rutherford decide to give up for Kapanen? The 15th overall pick in the upcoming draft and a pretty solid two-way prospect in Filip Hallander. Evan Rodrigues and David Warsofsky also went to Toronto in the deal and Pontus Aberg and Jesper Lindgren went back to Pittsburgh. Those are all AHL pieces and fringe prospects so they basis of the deal was Kapanen for the 15th pick and Hallander.
That is a big win for the Maple Leafs.
Rutherford was not done trading there. He later dealt Nick Bjugstad to the Minnesota Wild for a conditional 7th round pick. If Bjugstad plays 70 games next season or scores 35 points, the Pens get a 7th round pick for him. And, Pittsburgh retained half of Bjugstad's $4.1 million cap hit. It would have been easier on the cap if they just bought him out.
Rutherford made his third trade of the offseason yesterday. He traded Patric Hornqvist to the Florida Panthers for Michael Matheson and Colton Sceviour. The deal was held up for a while because it would seem Rutherford forgot to ask Hornqvist if he would waive his no trade clause and agree to the deal.
Matheson is signed for six more years with a cap hit of $4.875 million. Did the Panthers have to retain any money? No. Did Matheson play well last season? Absolutely not. In fact, he was playing as a left winger for a while (when not a healthy scratch) because the Panthers couldn't trust him to defend.
Hornqvist is a bit overpaid at $5.3 million for the next three years, but he is still capable of scoring 20-25 goals and 45 points. Matheson only saves the Pens $500,000 on the cap for the next three years and then he will still have three more to play.
It's been an interesting, busy offseason for the Penguins so far. What will their next trade be? I don't know, but let's hope it is with the Calgary Flames.
Does Rutherford want the last three years of Milan Lucic's contract as well? How about giving us Tristan Jarry on the cheap? Kris Letang available?
On a more serious note though, is Marcus Pettersson going to be moved now that the Pens have so many left D? Will Jason Zucker be flipped since they need to cut payroll and he didn't immediately click with his new team?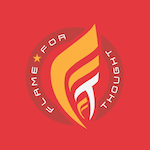 Want your voice heard? Join the Flame For Thought team!
Write for us!
Hard to say. But, by my count, Rutherford has made three trades and is 0-for-3. Can Brad Treliving step in and make it 0-for-4?