Calgary Flames: What is a "Hybrid Bubble" and Why We Will Hear The Term 10000 Times?
The NHL is trying to come up with a plan for the 2020-21 regular season. It might include the Calgary Flames joining "hybrid bubbles."
The Calgary Flames joined 11 other teams from the Western Conference in a "bubble" in Edmonton to complete the 2019-20 season. The entire postseason was playing in two arenas, with Edmonton hosting all of the teams in the west and Toronto welcoming 12 Eastern Conference teams.
The plan has basically gone off without a hitch. While there were many naysayers when the plan was adopted, there have been over 33,000 negative Covid-19 tests with zero positive tests since the teams entered their bubbles.
The biggest problem is, the two teams that lasted the longest have been in their "bubble" for a really long time. The Dallas Stars and Tampa Bay Lightning spent the entire month of August and September away from home, as well as the last few days of July.
That is a long time to be away from family at home. The NHL can't be planning on doing some sort of expanded bubble for the 2020-21 regular season, can they? If there is no vaccine out by Christmas, what will they do to start next season?
Well, they are introducing another new term to the hockey lexicon. While the terms, "bubble", "flat cap", "escrow", "quarantine" and "phase-2" took on new meaning over the past few months, "hybrid bubble" seems to be the newest term.
Frank Seravalli of TSN reported yesterday that teams could be asked to join these hybrid, or short-term, bubbles. Basically, he expects the league and its owners to propose to the players that there are several host cities around North America for next year's regular season. Teams would fly in to these bubbles for two weeks, and then have a week off to return home to their family.
Then, they would fly into another bubble and play different teams for two weeks, then fly home for another week and so on.
It is basically like all NHL players just got camp jobs up in Fort McMurray.
The biggest question would be about the border. Teams might not be allowed to fly from Calgary to New York or Los Angeles. So, the league would have a bubble in, say, Edmonton and Toronto. This way, four Canadian teams could fly to Edmonton and play against each other for two weeks. Then, take a week off and either return to play in Edmonton again or head east to Toronto to take on some Eastern Canadian squads.
So, basically, the Flames could possibly play their first few dozen games just against Canadian teams. It would excellent for rivalries, but may become a big monotonous if it has to last most of the regular season.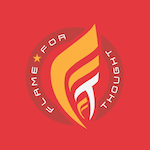 Want your voice heard? Join theFlame For Thought team!
Write for us!
I am sure the plans for the 2020-21 season will change and develop for months before they are finalized. This idea of a hybrid bubble makes sense, and could gain a lot of traction in the next few weeks as the owners and players meet to discuss next year's calendar.