Calgary Flames: Matthew Tkachuk At The Quarter Mark
The Calgary Flames drafted Matthew Tkachuk at a sixth pick steal. But has he been living up to expectations?
For weeks before draft day when the Calgary Flames got the sixth pick, there was plenty of talk. Talk surrounding the son of a former NHL forward and Hockey Hall of Famer, Keith Tkachuk. Keith's son, Matthew Tkachuk, made headlines surrounding the OHL last year. He played for the London Knights, which he won with for the Memorial cup.
Matthew had 107 points on the season which ranked him at fifth overall in the OHL. Two of his teammates also made it in the top five, Mitch Marner and Christian Dvorak. With Tkachuk's 107 in 57 games, that puts him at 1.88 pts/g. Something notable about Tkachuk, and what many Flames fans are familiar with, is that he had 80 PIM in his season with the London Knights. We know that many players have a strict "enforcer" role, meaning they don't get a lot of points and they're not supposed to. They're just primarily there to cause some problems, if you will, for the other team.
However, this is different with Matthew.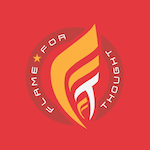 Want your voice heard? Join the Flame For Thought team!
Write for us!
He loves getting into scrums and loves getting under players' skin, but he still manages to be an impacting forward. And many analysts don't like comparing players to their parents who were former athletes, but the resemblance he has to his father is uncanny.
Like father like son
Basically exactly like his dad, Matt loves getting into scrums, but still definitely has the potential to be an elite power forward. Keith always had hard yet clean hits, always completed his checks, and was never afraid to stick up for his teammates. But he still managed to put up reputable numbers season after season. Very respectable in the hockey world.
It's not just their style of play though. Matthew's competitiveness and work ethic is eerily similar to that of his father's as well.
However, being in the NHL isn't his first time being compared to his dad. Taken from NHL.com back in October of 2015:
"He looked like his old man out there," U.S. national junior coach Ron Wilson said. "He has a nose for the net and fights and claws to get there; he's tenacious, just like his dad."

Jim Johannson, who serves as general manager for the U.S. national junior team, agreed.

"He's got a wonderful game down low," Johannson said. "He's an agitator and a guy who's at the net, but who also has a really good stick and good hands as a scorer and playmaker. He also plays well in traffic and knows how to battle below the circles to create offensive opportunities."
OHL vs NHL
Like mentioned above, Matt had 80 PIM when he played with the London Knights. Of course, nothing much for an enforcer type role. However, Matt had one of the best offensive statistics in the OHL. The next person who got more PIM than him was 29th in points, with 68. This shows how truly valuable he is to any team he plays on.
But how has he been doing in the NHL?
Well, he got the go ahead that he would be staying with the team for at least the first nine games, after showing impressive plays during training camp and preseason games.
Then before what would be his tenth game, he got the news that he would be staying up with the team instead of being sent down. He was told in a bit of a fun and cruel way by Calgary Flames head coach Glen Gulutzan.
And boy, did he have a heck of a tenth game. He scored two goals, his first two-point game of the season, and one was the game winner. Which came four minutes before the end of the game when the score was still tied. Definitely proved a point that he's here to stay and that the Flames coaching and managing staff made the right decision to keep him up.
How has he been doing since that, though? Well let's compare him to his old teammates.
Comparing to his former teammates
I know it's not really fair to compare two players. But we're going to do it anyways. Because life isn't fair. Actually, a bit of a neat fact, but the day that Tkachuk's two goal game, two of his former teammates (who I mentioned above) who also ranked in the top five for points in the OHL had memorable games that same night. Mitch Marner, who plays for the Toronto Maple Leafs, got his first two goal game (like Tkachuk) of the season and his NHL career, and Christian Dvorak, who plays for the Arizona Coyotes, recorded his first NHL goal that night.
So let's compare these guys.
Tkachuk right now has six goals and 10 points in 21 games, averaging 0.48 pts/g. Dvorak has two goals and seven points in 17 games, averaging 0.41 pts/g. And Marner has seven goals and 19 points in 22 games, averaging 0.77 pts/g.
However, hockey fans know that getting points isn't the only way that a player can have an impact on the ice. Tkachuk leads these three in PIM with 45 (he's also fifth in the league in PIM and tied for second for minor penalties). Many times, getting into scrums or fights is what a team needs to boost their morale a bit during a game.
He also has the highest +/- with 4, and recently moving to the line with Michael Frolik and Mikael Backlund, that doesn't look to be going down anytime soon. He's also the only one out of the three to have a corsi for % of higher than 50%. What this means is that the Calgary Flames were controlling the puck more often than not with Tkachuk on the ice (at even strength). He may not be getting an overload of points, or get four goals in his first NHL game (Come on Auston Matthews you're making everyone else look bad), but he's helping out in other areas.
Is he living up to expectations?
Well, that depends on what your expectations were of the 18 year old. The Calgary Flames knew he wasn't going to be the most memorable player on this team in the 2016-2017 season. And nobody was expecting that. He's still 18, he has a lot to learn and many more years in the NHL ahead of him. And a few more tricks from his dad to learn as well.
Like I said, he may not be the highest point scorer, but he's making an impact in other ways that help the Flames get those points they need. And sure enough, those points will come for him too.
And with the match-up against the Leafs on November 30th against his former teammate Marner and first pick at the 2016 draft Matthews, he's sure to have a fun game. Who knows, maybe he'll win the battle of the rookies.