Calgary Flames History: Jarome Iginla Snubbed From NHL 100 List
The NHL unveiled the top 100 greatest players of all time. There were some obvious snubs in this list, including Calgary Flames fan favorite, Jarome Iginla.
I'm going to try my best to write this as calmly and civil as possible, but no promises. I'm a little angry and quite frustrated. The NHL just unveiled the 100 greatest players of all time. And on that list, Calgary Flames all-time lead in points and goals didn't make the cut.
Jarome Iginla, who will always be my favorite player of all time, didn't make this list. Now, this is leaving Calgary Flames twitter (and hockey twitter in general) very angry. Just six current active players made this list: Sidney Crosby, Jaromir Jagr, Patrick Kane, Duncan Keith, Alexander Ovechkin, and Jonathan Toews. Of course there were three players from the Chicago Blackhawks. What else should we expect.
I said I was going to try to be calm, but looks like that's not happening.
There were also some other obvious snubs on that list: The Sedins, Joe Thornton, Evgeni Malkin, even some are saying Zdeno Chara.
And I'm sorry, but Duncan Keith? Not even making it over Jarome Iginla, but in general. In what world would Keith make this list over Iginla or over Thornton or over the Sedins. And I'm a Calgary Flames fan, so of course I have this deep hatred for the Vancouver Canucks, aka the Sedins. So you know this isn't me just being biased.
Why Jarome Iginla is a major snub
Again, I know I might come off as biased because obviously I'm a Calgary Flames fan, but let's look at the facts.
Jarome Iginla had 12 consecutive non-lockout-shortened 30-goal seasons. TWELVE. CONSECUTIVE. He became only the seventh player in NHL history to have it for that many consecutive seasons. Kane had 30 goals just twice in his career so far. Toews' highest points in a season is just 76.
Iginla has 91 more career goals than both Kane and Toews combined.
Iginla became just the 20th player in NHL history to reach 600 goals. He's now 16th in goals in players of all time. He's just eight goals from being 15th overall.
He is second for all-time goals in players who are active (right after Jaromir Jagr, of course).
He's third in active players for all-time points. Ahead of him is, again, Jagr and another snub, Joe Thornton.
In a league that is known as "the white man's sport", he was the first black player to be featured on the EA Sports NHL cover of NHL 03.
He was the first black-Canadian captain of any NHL team.
Played in six all-star games.
Has two Olympic gold medals.
Has won the Maurice "Rocket" Richard Trophy twice in his career (leading goal scorer for that season).
Led his team to the cup finals in 2004 where he basically had the cup stolen from him (yes it was stolen. If you're not still mad about 2004, are you really even a true Flames fan?).
Won the Art Ross Trophy once in his career (leading point scorer).
I would just like to know who came up with this list. Because apparently all of that isn't enough to get your name on a list.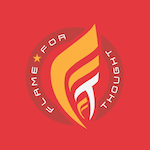 Want your voice heard? Join the Flame For Thought team!
Write for us!
I would also just like to add that I will never truly get over the fact that Flames current captain, Mark Giordano, and Flames old captain, Jarome Iginla, and old-time buddies, almost got into a fight. I just needed to mention that. Carry on.
Twitter reacts
You know the internet was going to be feeling some type of way about this. Let's see how everyone felt about leaving Jarome Iginla off this list. And just about this list in general.
I'm one of many aghast by the Iginla omission from the Top 100, but Duncan Keith over Jarome Iginla?

Team accolades > personal accolades?

— Christian Roatis (@CRoatis) January 28, 2017
duncan keith isn't as good as zdeno chara. patrick kane isn't as good as jarome iginla. jonathan toews isn't as good as evgeni malkin.

— medicare for rl (@twolinepass) January 28, 2017
@NHL You missed someone. pic.twitter.com/BhvoW7oZ29

— Leah Kessel (@leahflame) January 28, 2017
If doing a top 100, there's good reason to include players that get this close to the top of the all-time adj. scoring leader board. pic.twitter.com/aahwMtN4VG

— Sean Tierney (@ChartingHockey) January 28, 2017
I'm sorry but Jarome Iginla not making the #NHL100 is an absolute travesty. #Flames

— CGY Trade Central (@cgytradecentral) January 28, 2017
Jarome Iginla scored 30 goals for 12(!) consecutive non-lockout-shortened seasons.

T-w-e-l-v-e.

— Sammy Hudes (@SammyHudes) January 28, 2017
Toews on NHL 100 list ahead of Iginla, Malkin, Thornton is hard to understand. Even ahead of Hossa. Pretty embarrassing.

— Chris Bowen (@IamChrisBowen) January 28, 2017
Toews is iffy. Kane is just a bad pick. Not having way more active guys is just incomprehensible. Market your stars, NHL!

— Down Goes Brown (@DownGoesBrown) January 28, 2017
Jarome Iginla, not on NHL 100. What a crock.

— Ryan Pike (@RyanNPike) January 28, 2017
#NHL100 is what happens when a bunch of old dudes vote on the best players. #hockeyusedtobebetter

— Christian Roatis (@CRoatis) January 28, 2017
He may have been snubbed from the #NHL100 but Jarome Arthur-Leigh Adekunle Tig Junior Elvis Iginla, you will always be number #1 in my heart.