Calgary Flames: Six Prospects at the World Junior Summer Showcase
The World Junior Summer Showcase is underway and the Calgary Flames have six prospects participating. Let's check them out.
The Calgary Flames have six of their prospects participating at the World Junior Summer Showcase, which is a tournament with Canada, USA, Finland, and Sweden, and that is already underway. Those players are: F Dillon Dube, D Adam Fox, F Linus Lindstrom, F Matthew Phillips, F Eetu Tuulola, and D Juuso Valimaki.
Two countries will have two Flames prospects: Canada and Finland.
Team Canada
Canada will have Dillon Dube and Matthew Phillips. Dube was drafted by Calgary in 2016 in the second round at the 56th overall pick. He's been playing with the Kelowna Rockets of the WHL where he registered 20 goals and 55 points in 40 games last season. He also had 21 points in 17 playoff games this past season. Dube is one of 66 WHL players at the WJSS. He was also part of Team Canada at the World Juniors this year, where he helped his team to a Silver medal.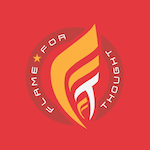 Want your voice heard? Join the Flame For Thought team!
Write for us!
Phillips was drafted by Calgary also in the 2016 NHL Draft, but not until the sixth round at the 166th overall pick. He's been playing with the Victoria Royals, also part of the WHL, where he registered 50 goals and 90 points in 70 games this past season. His 90 points was tied for tenth overall of all skaters at the WHL and his 50 goals was tied for third.
Team Finland
Next we have Finland, who will also feature two Calgary Flames prospects: Juuso Valimaki and Eetu Tuulola. Valimaki was the Flames first round pick in this year's NHL Draft, at the 16th overall pick. He's been playing with the Tri-City Americans of the WHL where he registered 61 points in 60 games this past season. Not too shabby for a defenceman. Valimaki was seventh out of all WHL defencemen for points and his 19 goals put him at fourth. He was also at this year's IIHF World Junior Championship, but unfortunately, they didn't make it past the preliminary round.
Tuulola was drafted by Calgary at the 2016 NHL Entry Level Draft, but like Phillips, wasn't taken until the sixth round at the 156th overall pick. Tuulola spent last season with the Everett Silvertips, again part of the WHL, but this season he'll be going back and playing in Finland. With the Silvertips, he put up 31 points in 62 games this past seasons and had seven points in 10 playoff games.

Calgary Flames
SenShot

Ottawa Senators Week In Review (February 21-28)
Team Sweden
Now we get to another European player to look at with Linus Lindstrom. Lindstrom has spent all of his hockey career in Sweden where he's been playing with Skelleftea AIK of the SHL. He put up just six points in 50 games. In 2016, he won a Silver Medal with Sweden for the U18 World Junior Championship.
Team USA
Last, but certainly not least, we have Adam Fox. He was drafted in 2016 by the Calgary Flames in the third round at 66 overall. Fox was ranked higher by almost every scouting website, so the Flames really got away with a steal with him. Fox currently plays with Harvard University where they were ECAC champions and where he's really been an outstanding performer. This past season, he had 40 points in 35 games, which was the most by a defenceman in the NCAA. He also played for Team USA this year at the World Junior Championship where he beat fellow Flames prospect Dillon Dube and Team Canada to a Gold Medal (in a shootout!).
This past year, he also won the NCAA Ivy-League Rookie of the Year and was the NCAA New England's best defenceman. Last year, he played with the U18 World Juniors for Team USA where they won Bronze. However, Fox had the most assists by a defenceman, the most points by a defenceman, and because of that, was named the best defenceman of the competition.
And that's all you need to know about your Flames prospects at the World Junior Summer Showcase! Make sure to keep checking out websites for updates on how they're performing.