Calgary Flames Trade Rumours: Erik Karlsson coming west?
There have been lots of speculation surrounding Erik Karlsson being traded. And for some reason, the Calgary Flames have been a name thrown out there.
Hockey media and Twitter loves speculating. Even Sportsnet is jumping in on this. But with how the Ottawa Senators season has been going, there have been talks about captain Erik Karlsson getting traded. And for one reason or another, the Calgary Flames have found their way into that conversation.
Can you imagine?!?

Do you think Erik Karlsson will get traded before the deadline? pic.twitter.com/5eQu9oNRRi

— Sportsnet (@Sportsnet) January 20, 2018
Aside from all the fun and games, it's actually a high possibility that he will get traded. But I'm here to tell you that, no, it won't be to the Calgary Flames. And here's why.
If the Calgary Flames wanted a player like Erik Karlsson, they would have to give up a player of Karlsson's calibre in the process. The only players on the Flames that stand out would either be captain Mark Giordano or Dougie Hamilton.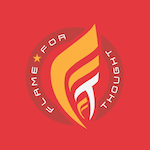 Want your voice heard? Join the Flame For Thought team!
Write for us!
The Flames will absolutely not trade away Dougie Hamilton. Especially with what they had to trade to get him and how well he's been performing since last season. AND the fact that he's only 24 years old, he's a part of the Flames future and getting into his prime.
Trading away Giordano is actually not that far-fetched. He's 34 years old and he may only have a couple more years of good, prime years. But his contract isn't over for another four years. He's also on an NTC (in 2020-21, he has a modified NTC where he provides 19 teams he can be traded to).
The Flames can't trade away Gio without Gio giving full consent to waive his NTC. With all the work he's done in the community and continues to do in the community, along with him spending his entire career with the Flames, it's unlikely he'd want a trade, especially to a team like the Senators by the time trade deadline comes around. While I'm sure he'd like to move closer to home, I don't think by the time March rolls around, he's willing to do that.
But not just Gio – the Flames are most likely not ready to move on from Gio. While his offence isn't what it was a couple seasons ago, he's still a valuable defenceman and has great chemistry with Dougie Hamilton.
Like I mentioned about a week ago where I talked about how those two could have potentially made Team Canada, they have some of the highest shot attempts (5v5) among all skaters. In shot attempts (5v5), they're both in the top five among all skaters. Dougie's second in the NHL so far this season with 974 and Gio's fourth with 950. They're both up there for scoring chances as well, Dougie at 11th with 444 and Gio right behind at 12th with 442.
Like I said, they both have great chemistry together. With Gio on the ice with Dougie Hamilton, they have a CF% of 57.94%. When they're not on the ice together, Hamilton's CF% is the second worst at 51.17% (which is still not that bad, in all honesty). The only player worse is when he's with Freddie Hamilton (awkward). When Gio doesn't have Dougie on the ice with him, his CF% is the worst with 50%.
To be fair, they have spent less than 80 minutes apart, but you get it.
On top of that, among all defensive duos who have spent at least 200 minutes together, they have the best CF% with that 57.94%. I'll compare them with some other great defensive duos among some of the top teams so far this season (5v5). All stats taken from Corsica.hockey.
| | | |
| --- | --- | --- |
| | TOI together | CF% with |
| Mark Giordano + Dougie Hamilton | 732.52 | 57.94% |
| Seth Jones + Zach Werenksi (CBJ) | 729.33 | 57.41% |
| Esa Lindell + John Klingberg(DAL) | 607.42 | 55.3% |
| Christian Djoos + John Carlson (WSH) | 327.92 | 54.49% |
| Brenden Dillon + Brent Burns (SJS) | 313.52 | 54.45% |
| Derek Forbert + Drew Doughty (LAK) | 427.35 | 53.87% |
| Charlie McAvoy + Zdeno Chara (BOS) | 609.28 | 53.75% |
The Calgary Flames would be out of their minds to separate these two and try to find some other form of chemistry by making some big blockbuster trade right now. While it's been noted that Flames scouts have been at Senators games, I highly doubt it's for Karlsson. It may be for a certain forward… whose name is also Mike… But nobody can say for sure.
So as fun as all these memes and speculations have been and as much as I love getting hyped up about things like this, and as much as I'd love another Swede on the team so Mikael Backlund can dress up as ABBA again, Erik Karlsson will not be a Flame anytime soon.