Calgary Flames need to stop winning poorly-played games
While the Calgary Flames are having their best season in decades and have only lost one game in regulation in 2019, they haven't been playing their best hockey lately.
Look, I know this is probably a great problem to have. But this won't hold up for too long if the Calgary Flames continue this trend. This team is having their best season in decades. In fact, their best since winning their first and only Stanley Cup in 1989.
So far in 2019, they've only lost one game in regulation to go 9-1-1. Ironically enough, their loss in regulation against the Boston Bruins was one of their better-played games, but they, unfortunately, lost due to poor goaltending that evening. I'm not going to name any names, but it rhymes with Like Fifth.
Anyways.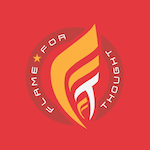 Want your voice heard? Join the Flame For Thought team!
Write for us!
While the Flames are currently on a three-game winning streak and nine-game point streak, they haven't been playing their best hockey the last couple of weeks. They've gotten outplayed at 5v5 in their last three games and what's concerning is that all three of those teams aren't in the playoffs. In fact, two of them are in the bottom-eight (Edmonton Oilers and Detroit Red Wings).
One game that stuck out to me was their 5-3 win over the Colorado Avalanche on Jan. 9th. They got very badly outplayed, especially in the second period, and didn't deserve that win in any way. This was then followed by a poor first period against the Florida Panthers two nights later, but they managed to finish the game out strong. However, head coach Bill Peters seemed displeased that the team kept winning games they weren't playing well in.
Q: "Can you put your finger on why?"

A: "Yeah. Because we continue to win & they think, 'Oh, we're obviously playing well & that's good enough & the effort's good enough & the execution is good enough.' When, in reality, it's not at the level we should be at and can be at."

— Kristen Anderson (@KdotAnderson) January 12, 2019
At this point, it almost seems necessary for the Calgary Flames to lose. And they can afford it.
The team currently leads the Western Conference with 71 points in 51 games. The second best Pacific Division team is the San Jose Sharks, who are six points behind them but have played 52 games. The third team is the Vegas Golden Knights who are nine points back but have also played one more game. Among the Pacific Division, they're able to have a bad loss.
In the entire conference, it may get a little tricky. While the Winnipeg Jets are seven points behind, they also have three games on hand and can catch up easily. But I'm not completely worried about that at this point.
The Flames keep finding ways to win and I'm sure they'll continue that trend. But as Peters said, they're not learning anything from winning these poorly played games. They need to lose a game where they get outplayed so they know this kind of play isn't acceptable and it won't suffice in the long run. Especially not in the playoffs.
I know it seems like I'm just nitpicking at this point and I should just be happy that they're winning and that they're in a great position, but I can't help it. I'm a Libra.