The Calgary Flames season has come to an abrupt end, as they fall to the Colorado Avalanche in the first round of the playoffs. So, what went wrong, what went right, and what do we do now?
I don't think that anyone really expected the season to end this quickly. I know I didn't. Yet here I am writing a season-ending piece in April. It isn't fun and it does not feel good. The Calgary Flames have now been eliminated in the first round 12 of their last 14 trips to the playoffs. *sigh*
Wrapping up the playoffs
The Colorado Avalanche came into the playoffs one of the hottest teams in the NHL, winners of eight of their last ten games. After game 1, confidence was running high, as Mike Smith was in vintage playoff form and the Calgary Flames controlled the play, winning 4-0. It is hard to imagine that they would drop four straight following that win.
The series was theoretically pretty close, with two games needing overtime to decide the winner. Anyone watching the games though could see Colorado was dominating and took it to the Flames with hustle and speed. Calgary just simply could not skate with the Avs. They looked slow and uncomfortable from games 2-5. Much credit needs to go to Colorado for making adjustments after game 1. The Flames seemed to not be able to make any adjustments themselves.
What went wrong?
The Avs big three of Nathan MacKinnon, Gabriel Landeskog, and Mikko Rantanen combined for 21 points in this series, while Johnny Gaudreau, Sean Monahan, and Elias Lindholm combined for five. These were two of the best lines in the entire league during the regular season and only one showed up in the playoffs.
This was one of the big problems for the Flames, but not the sole reason they lost. The entire team struggled to get anything going all series. The Avalanche shut them down and took away the Flames timing and spacing. Bill Peters could not make any adjustments to combat this.
TJ Brodie did not have a very good series either. Brodie several times tried to force a pass that was not there or made a bad pinch that led to odd-man rush situations. He became a turnover machine and the Flames certainly don't own a bakery (give me this one, I'm sad). Not to single Brodie out, as the entire Flames defense got pushed back all series and struggled mightily to get the puck out of their end. The Calgary Flames as a whole looked awful on breakouts.
Ultimately what went wrong is the Avalanche were the faster and more confident team. The Flames got pushed back and could not get moving, which only fed into the Avalanche's confidence even more. I feel as though Philipp Grubauer's save on Mikael Backlund in overtime of game 4 was the ultimate dagger in the hearts of the Calgary Flames. Could have been a completely different series if that goes in.
Looking back
Despite the sadness and disappointment, we are all currently feeling, this was truly a historic and memorable season for the Calgary Flames. I wrote all about some of the great things they accomplished right here. Several players set career highs, the team had the second-best season in franchise history, and we got a look at many of our young prospects who all played very well.
Mark Giordano will look to become the first Norris winner in franchise history, but at the very least will be the first Flames finalist since Dion Phaneuf. The depth this team had is something we have not seen in quite some time. The Flames led the league in shorthanded goals, third-period goals, and had countless comeback wins. Thank you Calgary Flames for an amazing year that we won't soon forget.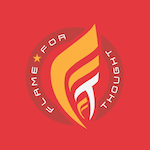 Want your voice heard? Join the Flame For Thought team!
Write for us!
Looking ahead
The Calgary Flames now enter an interesting off-season. They have a lot of RFA's with not a lot of cap space. Their current list of RFA's (not listing the ones on the AHL roster) includes Matthew Tkachuk, Sam Bennett, Andrew Mangiapane, Alan Quine, and David Rittich. Their current list of UFA's includes Garnet Hathaway, Dalton Prout, Oscar Fantenberg, and Mike Smith. That's a lot of guys you would like to see back but may not be able to sign given the cap restrictions. Let's break this down.
The first thing that jumps out at you is that both Calgary goaltenders are free agents. I fully expect Mike Smith will be gone. He played tremendously in the playoffs but will be 37 and still struggled for most of the season. David Rittich is an interesting one. I am sure the Flames want to bring him back, but it will depend on how much money he is looking for. I don't know if the Flames are willing to pay him starters money just yet. I would anticipate a one-year bridge deal as the most likely scenario.
For the UFA's, I would like to see Hathaway back. He proved to be the perfect fourth liner for the Flames and found great chemistry with Derek Ryan and Andrew Mangiapane. The two defensemen likely won't return. I would like to see one of them back for depth, but they will likely find bigger contracts elsewhere.
Ideally, the Calgary Flames can resign every RFA that they have this off-season, but unless they are able to move some of their bad contracts (which I'll get to) that seems highly unlikely. Matthew Tkachuk, our angel, is priority number one this off-season, above anything else. Locking him up long term to have with the core of Gaudreau, Monahan, Lindholm, and Backlund is vital to the Flames long term success. I think Andrew Mangiapane should be priority number two.
Mangiapane really had a great year on that fourth line and plays with a lot of heart and hustle. I think the Flames should be able to sign him no problem. Alan Quine is someone you try to resign as well. He is a solid depth player. Sam Bennett is where things get tricky. Bennett was a solid contributor in his new role as more of a power forward than a play-maker. Signing him will all come down to his ask and the Flames ability to free up cap space. I would think they will tender him a qualifying offer and see what other teams do with him. I just don't see them making him a top priority over some of their other free agents.
What to do with those bad contracts
When looking at the Calgary Flames current cap situation, there are four contracts that really stick out as ones you would like to move. Those contracts are James Neal, Michael Frolik, Michael Stone, and TJ Brodie. The only real hope to get rid of these contracts would be to ship them to teams that have plenty of cap room and are in a rebuild. You would likely have to throw in a draft pick along with the contract in order to find an agreement. Some teams that potentially come to mind are the New Jersey Devils, Ottawa Senators, and Arizona Coyotes.
That is not to say that these players don't possess any value anymore, because they all do. The value just doesn't exceed the contract. Stone is expendable given the defensive depth that the Flames enjoyed this season and given the fact that he really didn't play this year due to injuries either.
The same could be said for Michael Frolik, although to a lesser extent. TJ Brodie has a big cap hit and did not perform well in the playoffs. Brodie is also easier to move given the instant chemistry that Rasmus Andersson found with Mark Giordano.
Then there's James Neal. Neal is getting paid $5.75 million for the next four seasons. Now I know he will not play as poor as he did this year for the entirety of that contract, but I also know that he will not play on par with the amount the Flames are paying him.
I thought the Calgary Flames could get his game going this year and then he hit the IR. Moving on from him after one season may be premature but it would also be an okay move to make. I never thought I would say this in previous years, but they don't need him. They have the depth without him. The reason I am also okay with keeping him though is that I know he will be better. I know his play this year has bothered him. I know he is not going to shoot an abysmal 5% next year. He is really a fascinating player to watch this off-season.
It was no doubt a disappointing end to an otherwise historic season. It is easy to be pessimistic and demand change, but this team is truly not far from contending. Keep your heads high "C" of Red, this is just the beginning of what is a future that is burning bright and quickly approaching.