Calgary Flames prospect update: C Matthew Phillips
It's time for another Calgary Flames prospect update! Let's check out how centerman Matthew Phillips did this season.
While Matthew Phillips was putting up decent numbers in his junior teams, he didn't get drafted until the sixth round by the Calgary Flames in 2016. A big part of that was due to his small stature – sitting at just 5'7″, many teams overlooked him.
But growing up in Calgary and getting to watch Johnny Gaudreau play with the Calgary Flames for two seasons before getting drafted made him get a new favourite player since Gaudreau is also quite small. Funny how things work out, hey?
Phillips played for Team Canada at the World Junior Summer Showcase where he had three goals in three games. While he didn't make the top ten players who impressed NHL scouts, he was an honourable mention among all prospects at the showcase. Phillips wasn't even originally invited to participate and only got the last-minute invite after several players got injured.
Unfortunately, he didn't get an invite to play with Team Canada at the World Juniors, but that's behind him now.
"Disappointed is probably the word. It's something that I was kind of working towards at the start of the year," Phillips said when he wasn't selected. "I mean, it's a decision that's kind of out of my hands, I feel like I worked my hardest and did my best."
This past season, Mattew Phillips spent his third and what will most likely be his final season with the Victoria Royals of the WHL. He's been doing exponentially better every season with the Royals and, as captain, took them to the second round of the WHL playoffs this year, but they were unfortunately swept by the Tri-City Americans. This season, he had 48 goals and 112 points in 71 games, a career high in points, finishing fifth in WHL scoring and leading the Royals.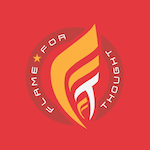 Want your voice heard? Join the Flame For Thought team!
Write for us!
His 19 points in 11 playoff games still puts him at seventh in points per game with 1.73. The playoffs are still going on with the finals currently underway.
Phillips played in his first pro game last season, playing at the end of the Stockton Heat's season where he got an assist in his first game and played in two playoff games for the Heat. This season, with the Heat not making the playoffs and the Royals making it to the second round, Phillips didn't play with them.
He will most likely get a full-time job on Stockton's roster for next season if he opts out of playing for the Royals. It's slightly doubtful that Phillips will make his Calgary Flames debut next season with a few players somewhat ahead of him for their shot, but never say never. The good thing about him is that he can play at the centre or on the wing.
And he's definitely not ruling it out.
"Everyone wants to play there, everyone wants to play in the NHL," said Phillips who could, technically, still return to the WHL for his overage season. "That's what you work for, so you have to have the belief that it's possible. Definitely not in a cocky or arrogant way, but you want to believe in yourself and work towards that. I followed the team pretty closely and it's definitely encouraging when you see guys like Mark (Jankowski) go up and when (Andrew) Mangiapane came up and played well and Foosy (Spencer Foo) at the end of the year.

"When you see those guys getting there and doing well, it's encouraging."

"That's just a fact," Phillips said. "(Pro hockey) going to be a lot more difficult than junior and I need to have a really good summer in the gym. I battle gaining weight — it just doesn't come easy for me to gain weight. But I think if I can keep getting stronger and work on my skills a lot more in the summer, I'll hopefully be rolling when camp comes along."
It's quite unfortunate that with his amount of skill level and how fast he is, he was still overlooked by almost every team because of his size. The Martin St.Louis and the Johnny Gaudreaus of this world deserve better. Maybe one day Matthew Phillips can join them.